Convert 16mm and 8mm film to digital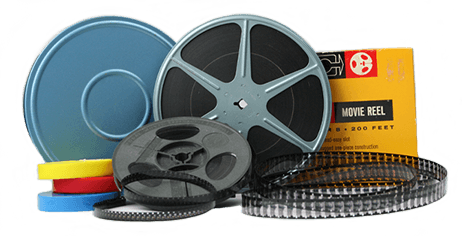 Movie Film Transfer Sale
Save 20% per foot
8mm, Super 8 & 16mm Film - $0.30
24¢

per foot
HD 1080p (1920x1080)
Frame by Frame
Manual Color Correction Included
Cleaning and lubrication Included
Movie film is captured frame by frame in HD 1080p and then color corrected by our professional video editors.
Sound -
INCLUDED
We will include the sound from your 16mm Optical Sound Film and Super8 Film at no additional charge.
More Details...
Transfer 16mm and 8mm Film To Digital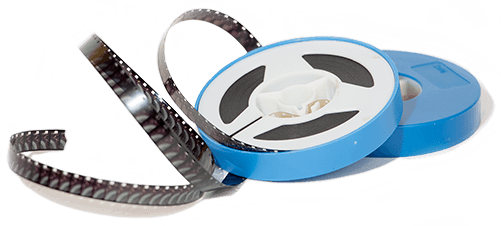 True Frame By Frame Transfer
Manual Digital Color Correction
Film is Cleaned and Lubricated
Online Viewing and DVD Editing
Preservation Quality From Professional Videographers
Our video professionals will clean and convert your family's old super 8, 8mm and 16mm film movies into clean and restored, easy to view digital videos. Our process is a true frame-by-frame transfer which scans each individual frame of film one-by-one using a progressive scan capture system. Our experts then manually color and exposure correct each scene at no extra charge.
"You made a 75 year old man cry with happiness... His wife of 36 years died of cancer 16 years ago and he was able to watch her move again as they danced on screen. Thank you so much."
-Jessica B. Stockton, NJ
Manual Digital Color Correction
Please Note: Not all films will benefit equally from color correction.
Estimating how much film You have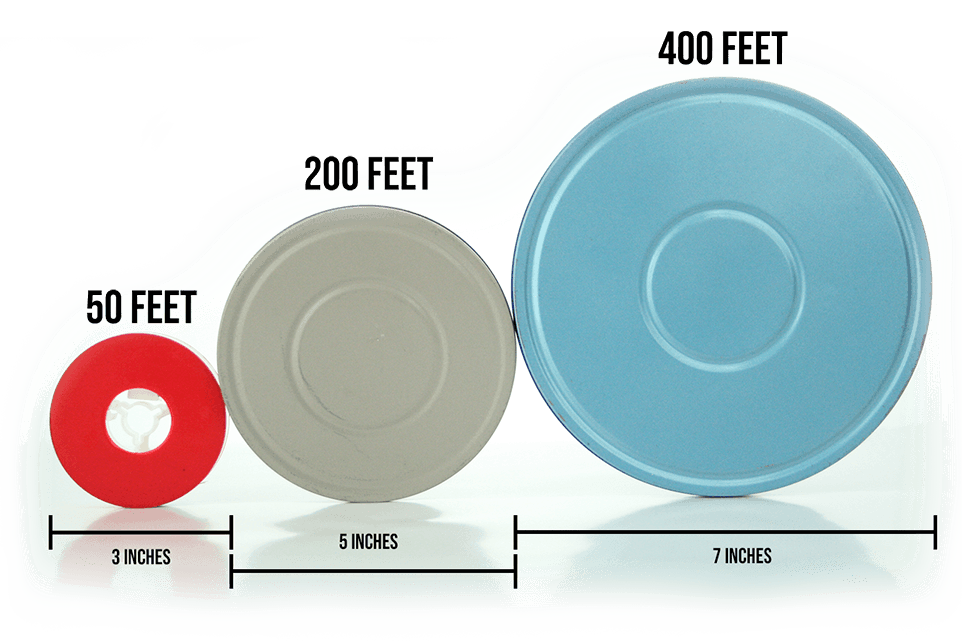 True Frame-By-Frame Transfer
Your film is captured frame-by-frame as each frame passes through a projector with an enlarged gate with a specialized LED light source in front of a half-inch 3CCD progressive scan camera.
The enlarged gate allows us to capture the entirety of the frame. As each frame passes through the projection gate, a picture is taken. These individual frames are put into specialized software that converts the frames into a movie, resulting in a solid, smooth, flicker-free capture. This process produces a higher-quality transfer and you will not lose anything from your original film.
Film is Cleaned and Lubricated
Each reel is individually cleaned and lubricated with Edwal Anti Static Film Cleaner. The film passes under a microfiber cloth that removes dust and debris that may have built up over the years. This helps keep the film hydrated and pliable while also filling in small scratches and giving the film a light protective coating. It makes your movies cleaner and brighter!
During this process, we inspect the film, add leader if necessary, and repair tears or bad splices. Also, at no extra cost we will combine up to 8 small 50ft reels together onto one large 400ft archival reel(s) for more compact and safe storage.
Captured With Specialized LED Lighting
Unlike super bright projector bulbs that tend to blow out a picture, our specialized LED light source provides a softer and more realistic light. We also have the ability to control the brightness of each scene during capture of your film so that your darker scenes are brighter and your brighter scenes aren't blown out.
Our LED light source puts out much less heat than a projector bulb to eliminate the chance of film burn or hot spots on the movie.
Film is Transferred by Hand
Unlike an automated setup, we monitor your film as it is captured to be sure no dust or hairs get into the transfer. We watch the transfer on an LCD TV Monitor and keep clean, compressed air ready in case any debris gets into the film gate. This is a huge advantage over non frame-by-frame methods!
We then take your film into our professional editing consoles and convert your captured film to play at its original speed on your TV or computer. We will remove all of the blank footage. You are not charged for any of the blank footage.